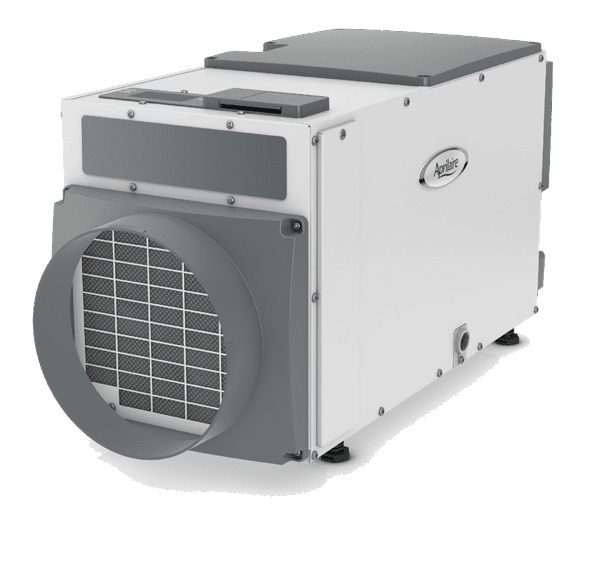 Dehumidifier Services in Milford, OH
Milford Heating & Cooling offers the best deals on dehumidifiers in the Greater Cincinnati area, with expert dehumidifier installation at a fraction of the usual cost. Almost all homeowners understand how important it is here in Southwest Ohio to have an effective and reliable air conditioning system during the summer to maintain home comfort. We all appreciate our home sanctuary away from the heat. Despite this, nevertheless, far too many here in the Greater Cincinnati area fail to understand the need to lower humidity levels when it's hot outside. When summer is in full swing here in this part of the state and it's hot and muggy outside, using a dehumidifier improves residential comfort levels while also lowering air conditioning costs and helping to manage allergy problems.
When Should You Use a Dehumidifier?
The ideal time to begin the use of a residential humidifier dehumidifier is when the days warm up and feel an increase in humidity in your dwelling. Signs your home is becoming too humid are usually obvious. You might feel sticky or more uncomfortable. Excess moisture in your air supply can cause breathing problems. The relative humidity needs to be less than 50 percent at all times. If it goes above 50 percent, we suggest using your device. Call Milford Heating & Cooling today at (513) 655-5112 for more information.
Common Dehumidifier Questions & Answers
Can a single dehumidifier manage the humidity for my entire home?
Yes, it is possible for one dehumidifier to do a whole house. However, for a dehumidifier to effectively serve a whole house for years to come, it needs to be a whole-house dehumidifier installed by experts. At Milford Heating & Cooling we have dehumidification systems that are able to work for up to 5,000 square feet or more. We have other units for smaller areas and a wide range of options with special deals we can discuss when you call.
How long is a whole-house dehumidifier still operational?
If maintained properly each year, most whole-home dehumidifiers last anywhere from 5 to 10 years when used properly. To maintain your unit properly and maximize the lifetime, you need to change their air filters regularly, clean the condensing coils and exhaust grilles and make sure you empty the water bucket and keep it clean. Dehumidifiers are simple devices that effectively reduce the moisture content of any atmosphere it is placed in. Call Milford Heating & Cooling today for more information!
How big do I need my dehumidifier to be?
If you're wanting to use one unit for your whole house, you need a whole-house dehumidifier. Otherwise, a dehumidifier's capacity is rated by the amount of moisture it removes in a single 24-hour period. Therefore, a 35-pint humidifier is rated to remove 35 pints of moisture or water in a single calendar day. You can use a 30-pint dehumidifier (or a dehumidifier between 24- and 39-pint capacity) for the following: Rooms that are especially damp and between 500 and 1,500 square feet.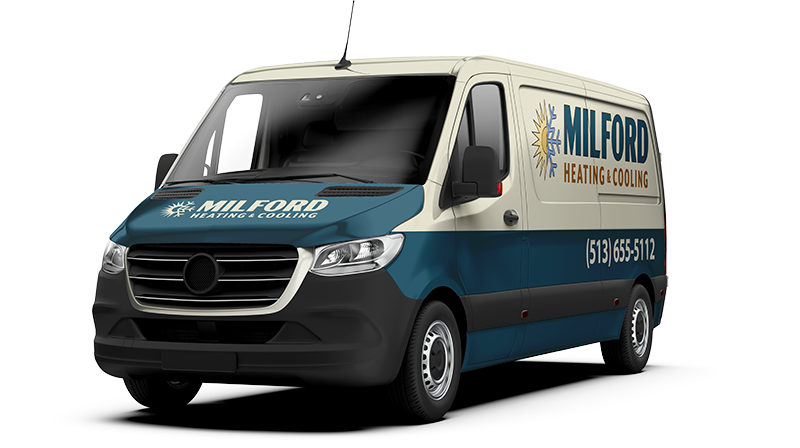 HVAC FINANCING
Buy Today, Pay Over Time with HVAC Financing
To help you pay for your new home comfort equipment, your local HVAC specialists have a rapport with numerous lenders, creditors and financial institutions to help you maintain your comfort levels year-round and make monthly payments to pay off the new equipment efficiently in a period of time that works best for you.